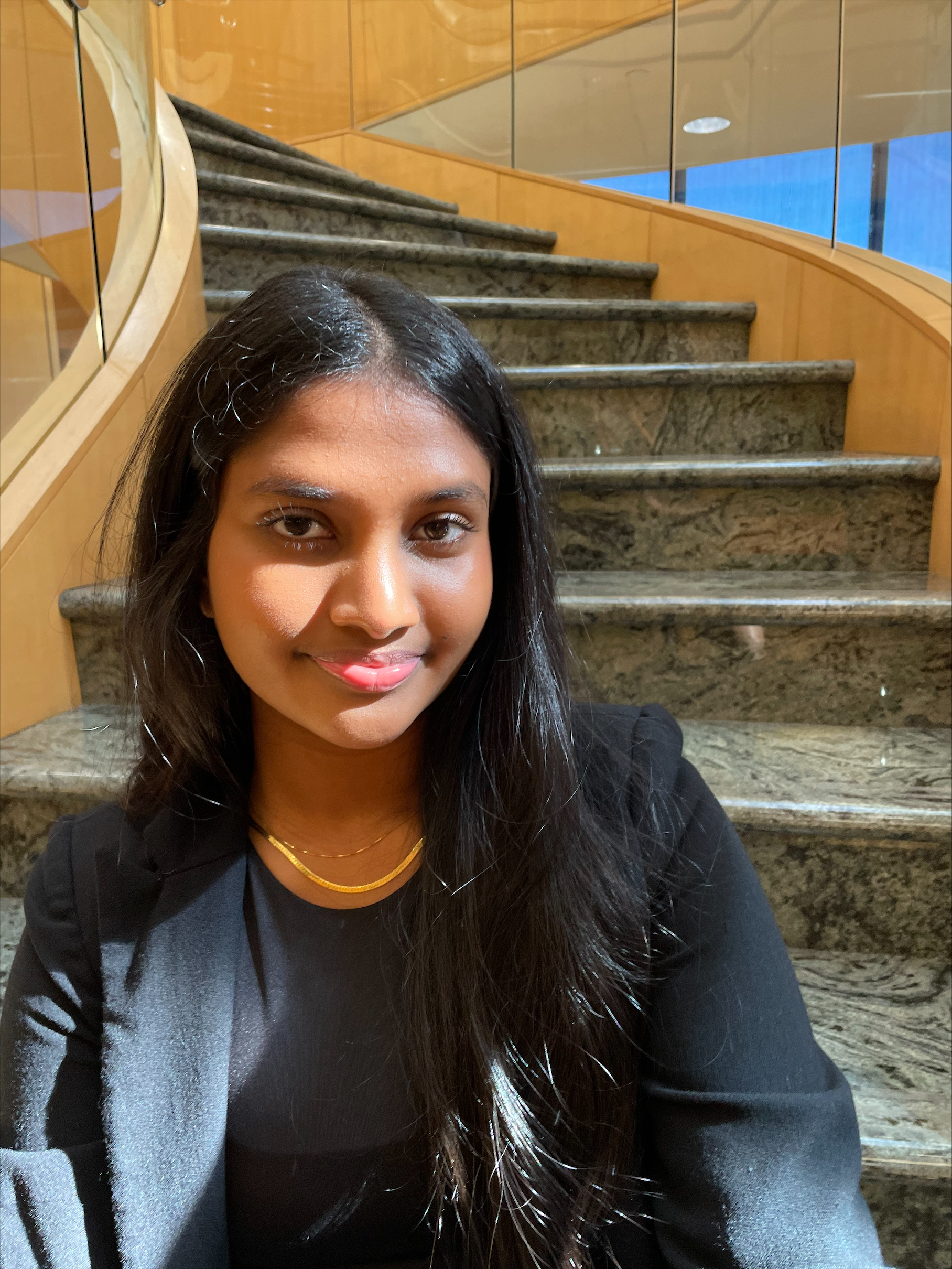 Gayathri Samuel is a senior at the University of Miami with majors in Business Law & Finance. She is also the Founder & President of Hygiene for Women, a non-profit organization.
Here is what Gayathri shared with us about her Cane2Cane experience.
1. Why did you join Cane2Cane?
Gayathri shared that after transferring to the U, she joined Cane2Cane, UM's mentorship program, which connected her to several incredible alumni, current students, and leaders within the community.
2. Tell us about a connection you've made on C2C.
One highlight of hers was connecting with Miles Dotson, a UM alum and the managing partner and extraordinaire of Devland. Dotson quickly became a fantastic mentor to her, which ultimately led to her part-time job (Technology Writer & Content Producer/Undergrad Fellow) with Devland! She says "Cane2Cane has significantly impacted my life in all areas, from personal, educational, and to my career journey. All of these elements are intertwined and have echoed into all areas. I'm grateful for this network of incredible alumni who are always quick to respond and provide valuable information."
3. What is one piece of advice you would like to offer students interested in seeking mentorship or breaking through the world of networking?
"One piece of advice I would share with students seeking mentorship is to simply reach out and go for it!"
*This Cane2Cane testimonial and mentorship story was shared by Gayathri in November 2021.*
Want to be a mentor or looking for a mentor? Join Cane2Cane today!