Actuary vs Accountant: What's the Difference? was originally published on uConnect External Content.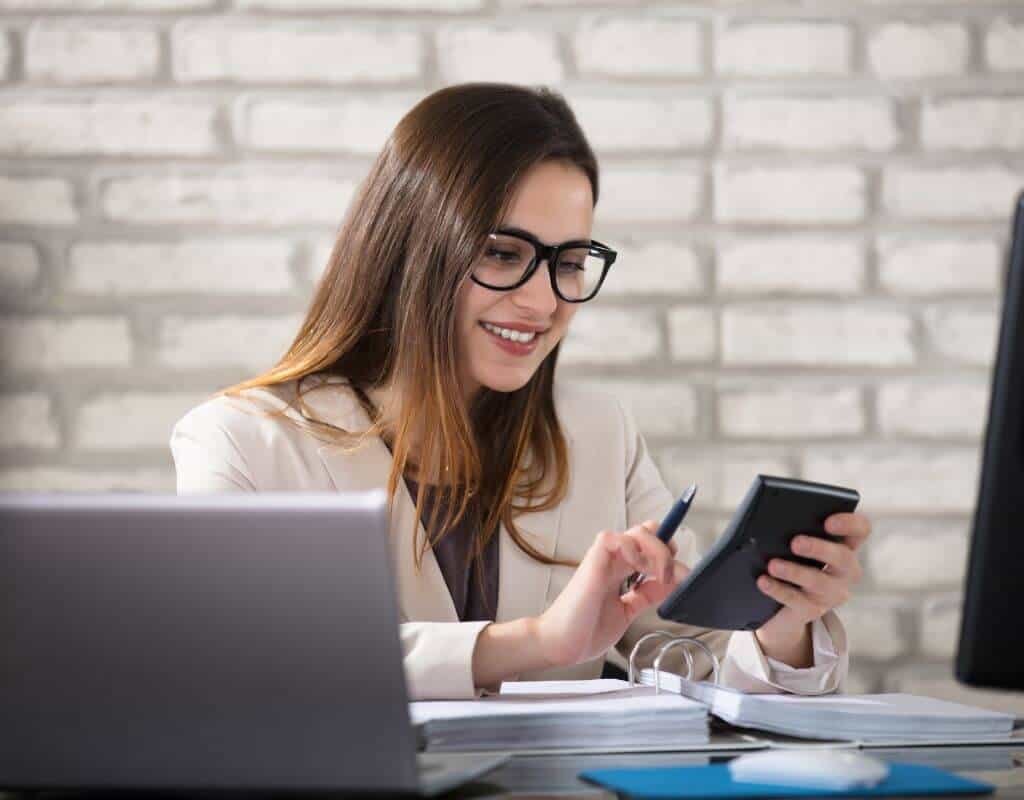 An actuary reviews data to calculate risks, typically for insurance premiums or business decisions. On the other hand, an accountant compiles and reports financial information for things like taxes, year-end statements, and budgeting. 
While the careers have many overlaps — both review financial data and help companies make decisions — there are significant differences between accountants and actuaries. In this guide, we'll go over:
Find your career fit
Discover if this is the right career path for you with a free virtual work experience.
What Do Actuaries Do?
To put it simply, actuaries assess risk. They help companies determine potential risks and work to find ways to avoid the wrong risks and take on worthwhile ones. An actuary's work involves using statistical analysis and business acumen to help companies plan ahead. 
Actuaries typically work in the insurance field, but many other industries need skilled risk assessors, such as accounting firms, big banks, and consulting companies. 
>>LEARN MORE: What Is an Actuary?
What Do Accountants Do?
Accountants record, review, and report financial information for companies. This can include forecasting future financial performance, preparing tax documents, or advising a company on ways to cut costs and improve profits. 
Accountants are typically either public or private, meaning they either work in-house for a company or they work for an accounting firm, providing consulting services to clients. 
>>LEARN MORE: What Does an Accountant Do? 
Actuary vs Accountant Salaries
According to the U.S. Bureau of Labor Statistics (BLS), actuaries had average annual salaries of $125,300 in 2021. Actuaries in certain industries, like banking, or those working for the U.S executive branch, may see significantly higher salaries. Additionally, actuaries working in some states, like Georgia and New Hampshire, may experience a boost in pay. 
On the other hand, accountants and auditors had average yearly salaries of $83,980 in 2021, according to the BLS. Again, accountants in the U.S. executive branch and the banking industry often make higher salaries, though typically not as high as actuaries. Even in Washington D.C. or New York, the two highest-paying places for accountants, average wages for accountants are much lower than those for actuaries. 
>>MORE: Check out some of the top-paying finance career options. 
Becoming an Actuary vs an Accountant
Education
A career in either accounting or actuarial sciences typically begins with a bachelor's degree. While a specialized degree in accounting or actuarial science can be useful, it isn't always necessary. In fact, degrees in math, statistics, finance, economics, or business can be great foundations for going into either career. 
While there isn't any required major, not every bachelor's degree will be the right fit. Both actuaries and accountants have exams they need to pass before they can gain certifications, and having a base level of understanding in math and statistics is useful for passing those exams. 
Certifications
Actuaries
Actuaries must take a series of exams administered by either the Society of Actuaries (SOA) or the Casualty Actuarial Society (CAS). Typically, actuaries who intend to work in life, health, or retirement insurance will go through SOA, while those interested in property or casualty insurance use CAS. 
The exams cover various topics, including probability, financial mathematics, and strategic decision-making. In general, taking and passing all required certification exams can take anywhere from five to 10 years. 
Accountants
Accountants can take a variety of directions, though the two most common certifications are certified public accountant (CPA) and certified management accountant (CMA).  
CPAs must pass a standardized test with the American Institute of CPAs to gain certification. Having a CPA license is often required for accountants who want to work for big accounting firms like Ernst & Young (EY). 
CMAs, on the other hand, take an exam administered by the Institute of Management Accountants (IMA). A CMA certification is rarely required, but it can be useful for those interested in working for a private company, aiding in the everyday financial decisions of the business. 
>>LEARN MORE: How to Choose an Accounting Career Path 
Required Skills: Accountants vs. Actuaries 
Both accountants and actuaries need a mix of hard and soft skills. Some skills needed for either career include: 
Business and management skills
Proficiency in specific software, such as Excel
However, not every skill is entirely transferable between the two career paths. 
Actuary-Specific Skills
Understanding of risk management practices and underwriting
Specialized knowledge in areas of expertise, such as property and casualty insurance or finance
Knowledge of certain computer languages, including R and Visual Basic for Applications (VBA)
Accountant-Specific Skills
In-depth understanding of local, state, and federal tax laws and financial regulations
Strong grasp of generally accepted accounting principles (GAAP)
Knowledge of internal business processes regarding accounts payable, handling payroll, and budgeting
Learn the skills accountants need with Forage's accounting virtual experience programs. 
Bottom Line
While actuaries and accountants deal heavily with businesses' numbers and financials, both have their own unique roles. An actuary looks far ahead and determines adjustments in business activity to either avoid or take on risks. An accountant pays attention to the bottom line, recording and reviewing financial data to make informed decisions for the company's financial future. 
Both careers require at least a bachelor's degree and passing specific exams. While actuaries typically have a longer road to certification than accountants, they also earn a higher salary, on average. 
Additionally, there are many overlapping necessary skills for accountant and actuary careers. You can start learning the skills you'll need for either career using Forage's finance and accounting virtual experience programs!  
Image credit: Canva
The post Actuary vs Accountant: What's the Difference? appeared first on Forage.